Mission statement and vision
De Afriana Foundation is in 2011 in the Netherlands, as a Christian non-profit organization with the main goal of reducing child mortality in Africa. Through various projects Afriana Foundation focuses on children and families living below the poverty line. The Foundation is also attempting to improve the living conditions of these communities by fighting against poverty, diseases, neglect, and abuse.
Starving children
With the help of the local community the Africare Foundation runs a feeding program for malnourished children and babies. . Parents are supported and trained to grow crops and receive seeds and fertilizer so in a structured way to combat hunger.
Children without home
By neglect / abuse or the death of their parents, children are cared for in the home Africare. . During their stay, these children are accorded the possible oppertunities of adoption by relatives or carefully examined and caring families.. If this possibility is excluded , the child remains in the home Afriana. where they are provided with basic needs, love and education. Besides that they are trained to prepare them for an independent and bright future.
Children in need
Seriously ill children are brought from the villages to the hospital and assisted during the recording period. Moreover, their parents are also thaught on how to recognize illnesses and how to correctly treat them. They expectation is that the parents will forward or share this acquired knowledge with other village members. This way child mortality rates are reduced.
The Africare Foundation tries to be self-sufficient as possible, in order to reduce the expenses., in order to reduce the expenses. Food is cultivated as much as possible and there is a strong coorperation with local people.
The focus of the foundation Afriana is there to congregate the western society and the third world.. With the aim of creating an awareness about the living conditions of the children in Malawi, photos and the opportunity to sponsor., photos and the opportunity to sponsor.
All this is achieved with God's love as the main weapon in the fight against poverty.
Help a Child, Change a Life.
Non-profit
Finance acquired through monthly and one-time donations. In addition, actions are organized as flea markets, there are raffle sales, charity runs, and other fund raising activities. The proceeds go to the Foundation Afriana and is devoted to improving the living conditions of children living in poverty. Nicole van Elteren, working in Malawi receives no salary and performs its work voluntarily out. Minimum costs are made for marketing purposes. Apart from the business cards containing all the vital information about donations.. More about donating under: take action!
The emphasis is that the Africare Foundation is a non-profit-organisation and that all finances are directly spent on children and families in emergency.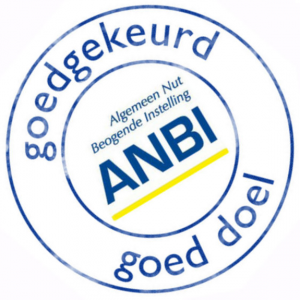 Objectives
The Afriana Foundation aims to reduce child mortality in Malawi, South. Malawi is the poorest country in the world. Due to lack of food among others, education and good medical care, many children die annually. The Afriana Foundation supports children from birth and ensures that they can develop well, so as to create better opportunities for the future.
Finance expenditures:
Education
Accommodation
Nutrition
Medical expenses
Transport costs (visiting villages)
Future projects
In the coming years, hopes to grow Afriana Foundation and purchase of private land for the harvest of corn, beans, in order to reduce the cost of food .
In addition, the land will be used for Africare homes where children can grow up in a safe environment.. To emulate a home situation, every house wil accommodate 6 children and 1 mother. Each household will be appointed as a responsible parent will care for the children. This way, we want to create a village where children can grow up with the African believe that:. "It takes a village to raise a child". All children will have a safe and loving family and will have access to education in order to create better opportunities for a brighter future.